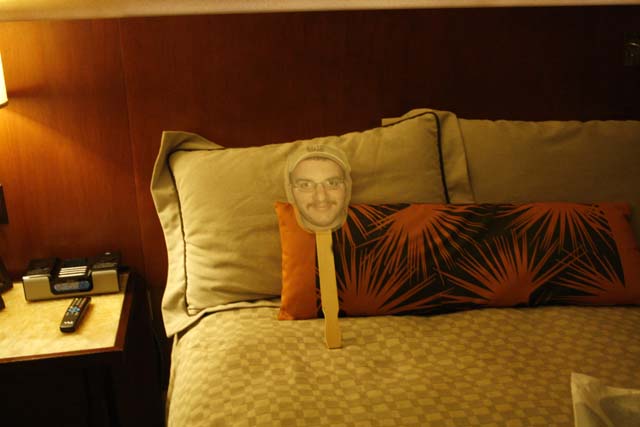 Flat Phil in the hotel bed. Time to rise and Shine!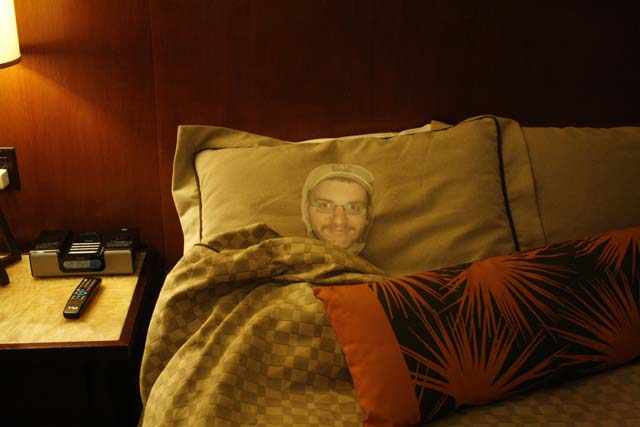 Wake up you lazy bastard!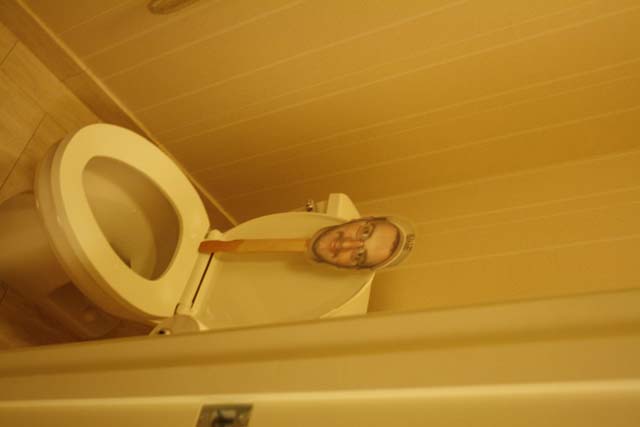 His morning constitution.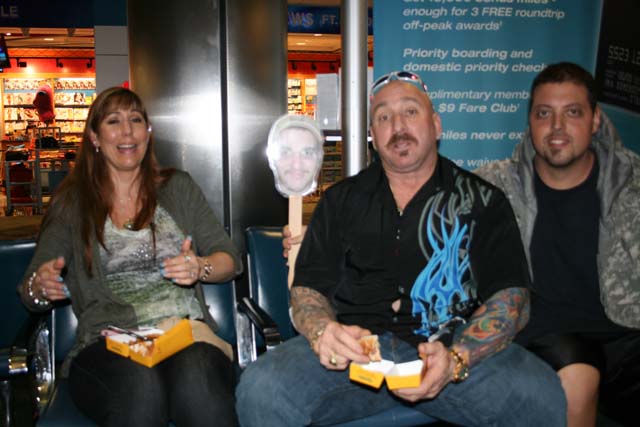 At the airport waiting to leave!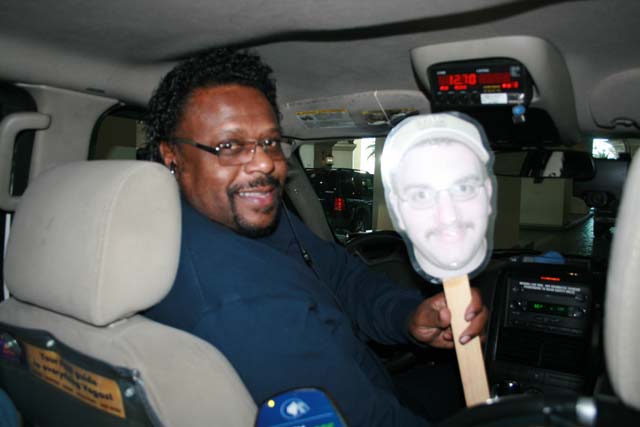 Making friends with the Cabbies!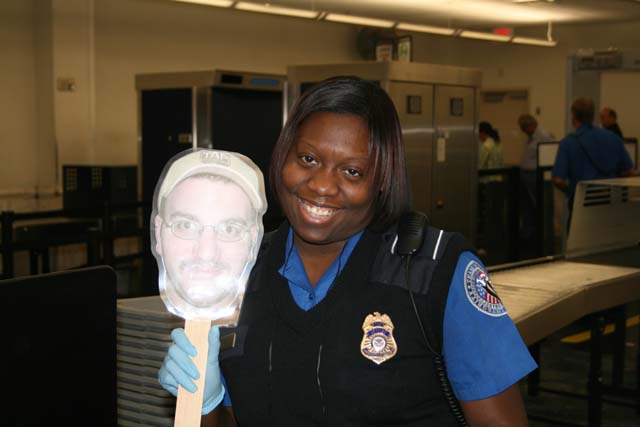 After his full body cavity search!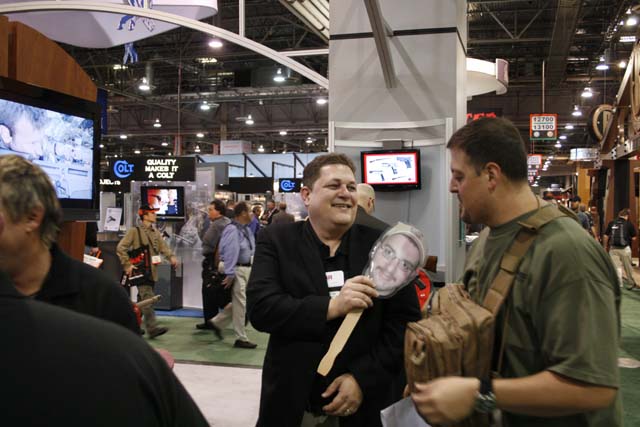 Hanging out at the RSR booth.
With Time from Nighthawk. Phil's favorite 1911.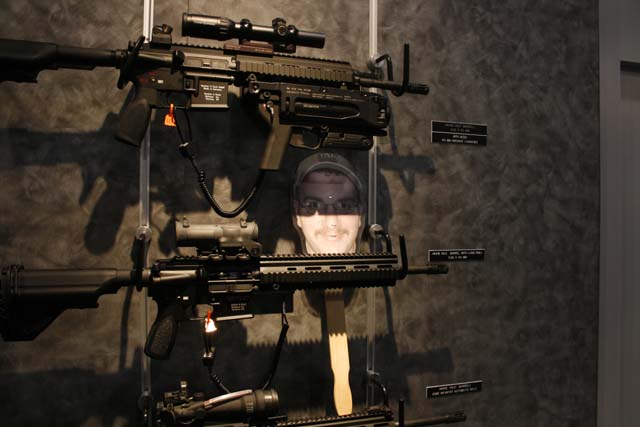 Someday, I will own one!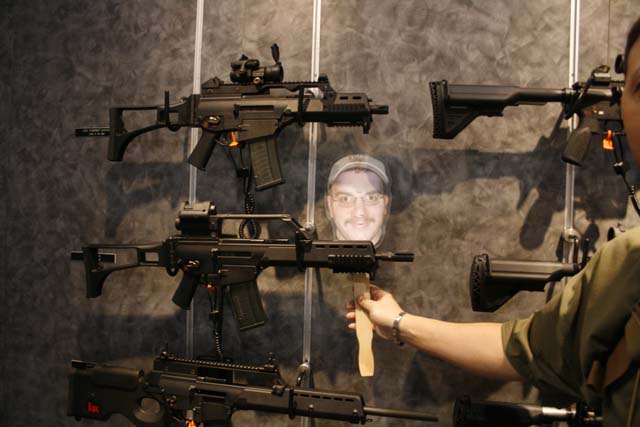 This one too!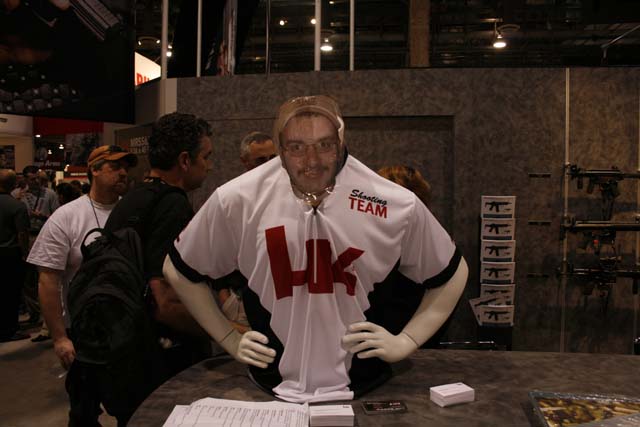 The clost Flat Phil will get to the HK shooting team!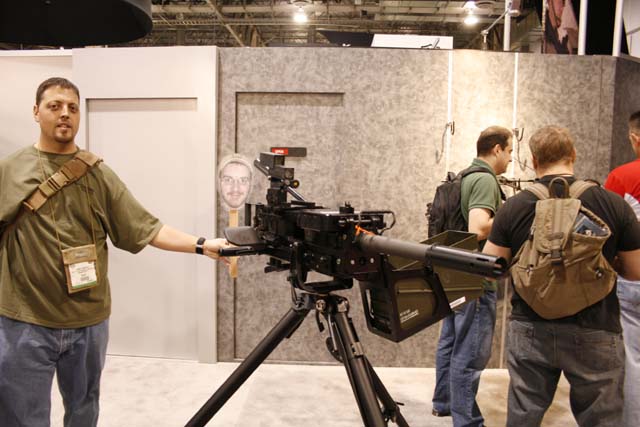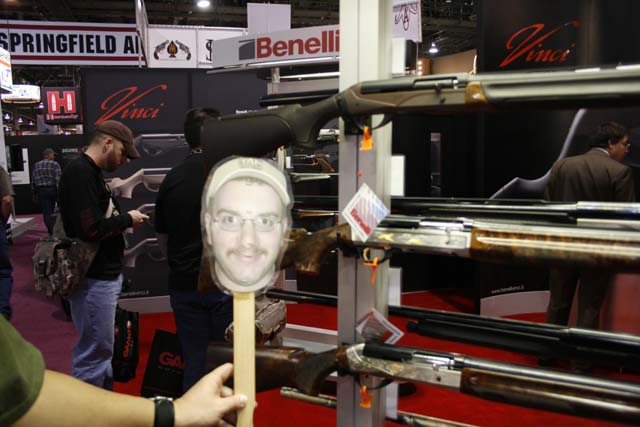 Fine Italian craftsmanship!!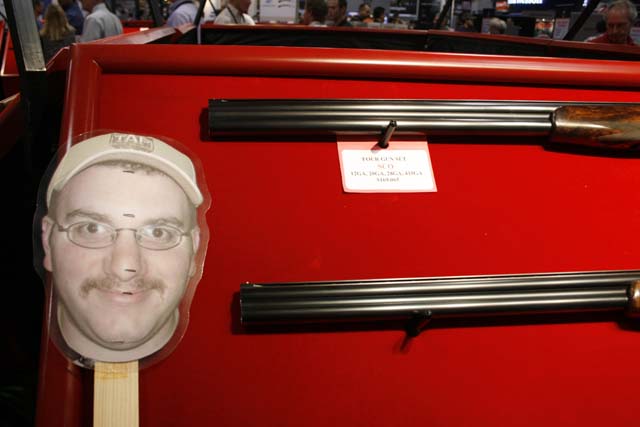 Nice barrel work!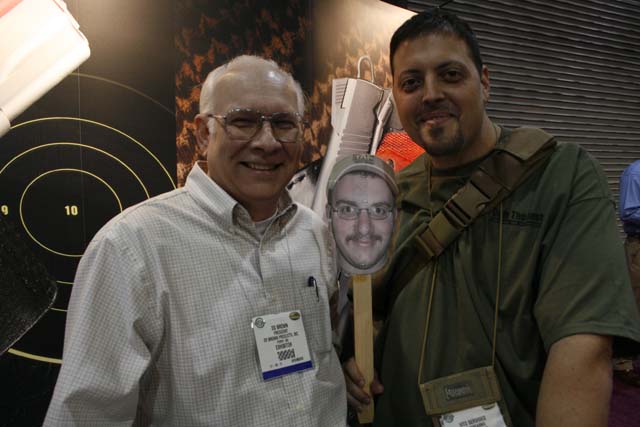 With Ed Brown Himself. Flat Phil couldn't keep up in conversation though.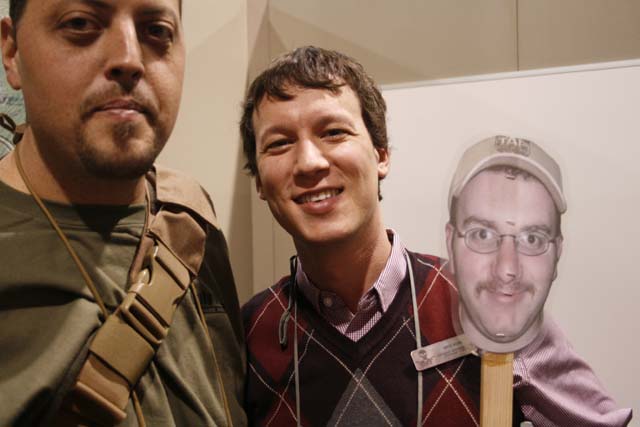 With Mike Mers of AAC.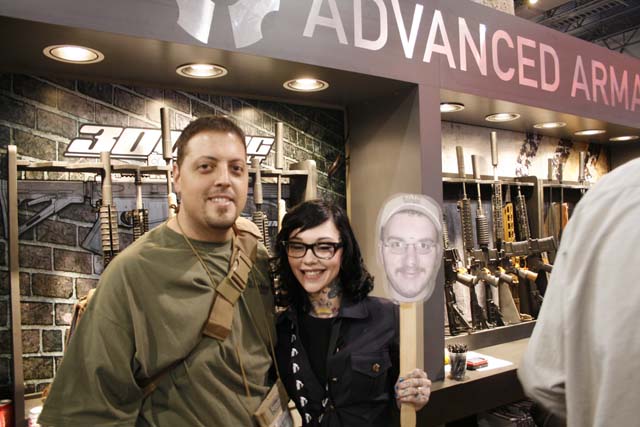 Posing here with Rachel. Flat Phil says "Nom Nom Nom"