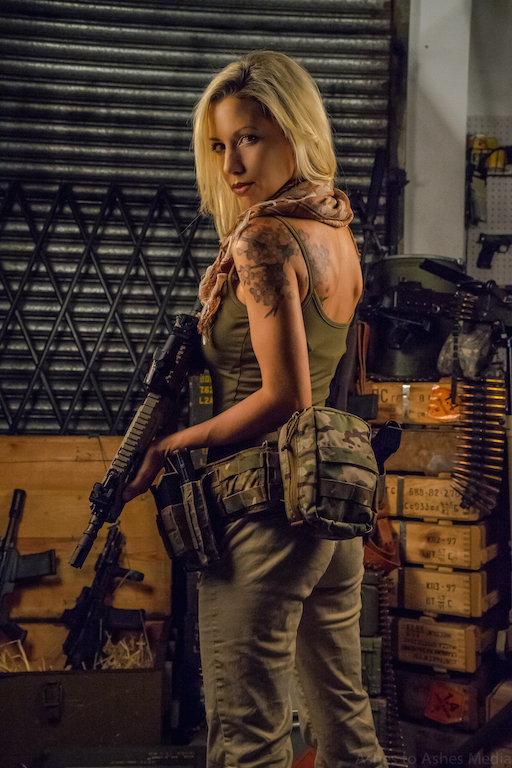 Barret REC7 Gen 2 SBR w/Trijicon 1.5x and X-Products Drum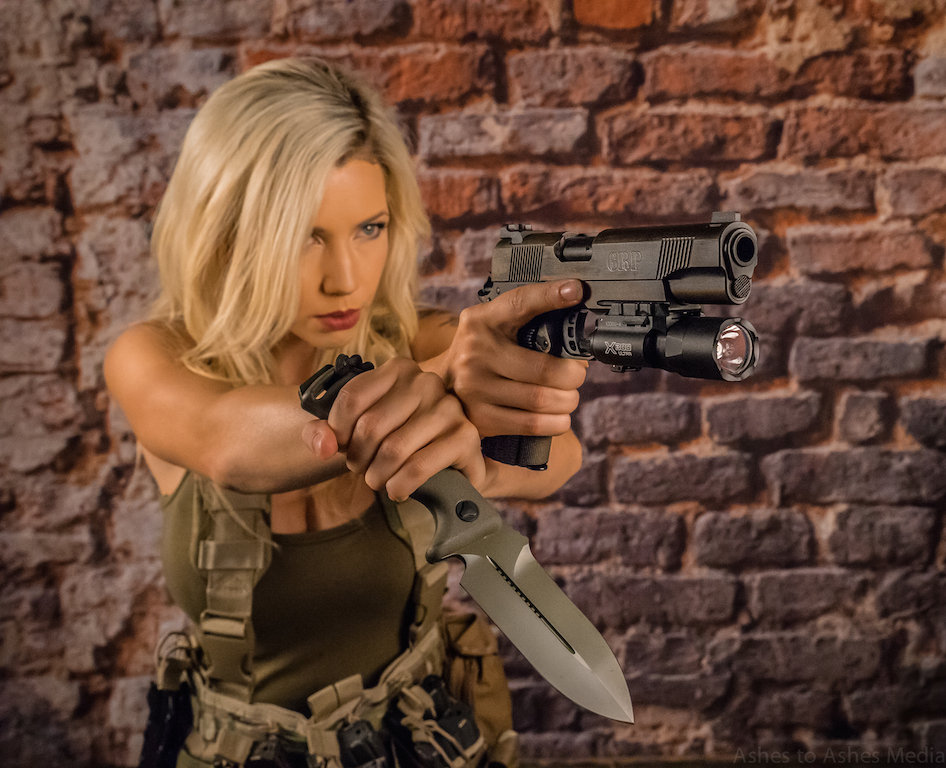 Nighthawk GRP Recon in Distressed Bronze with a Microtech Curahee while wearing a Condor Multicam Chest Rig.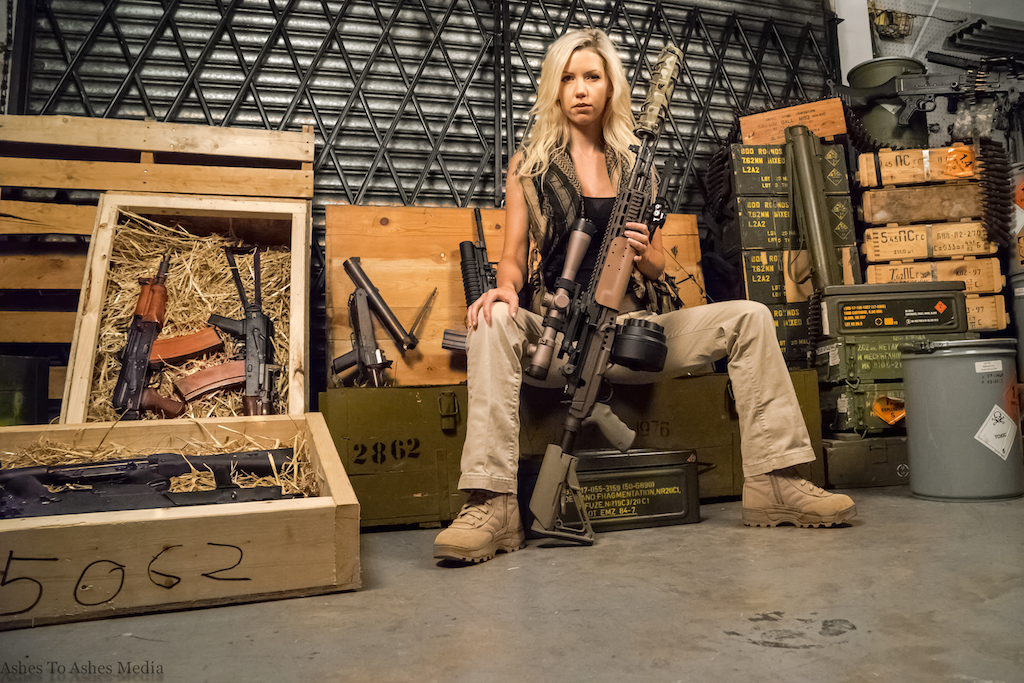 Smith Enterprises SEI Crazy Horse Navy Model with Leupold MKIV TMR - XProducts X-Drum Surefire Socom 762 Suppressor with Griffin Industries HMMS Suppressor Cover & B&T Atlas Bipod.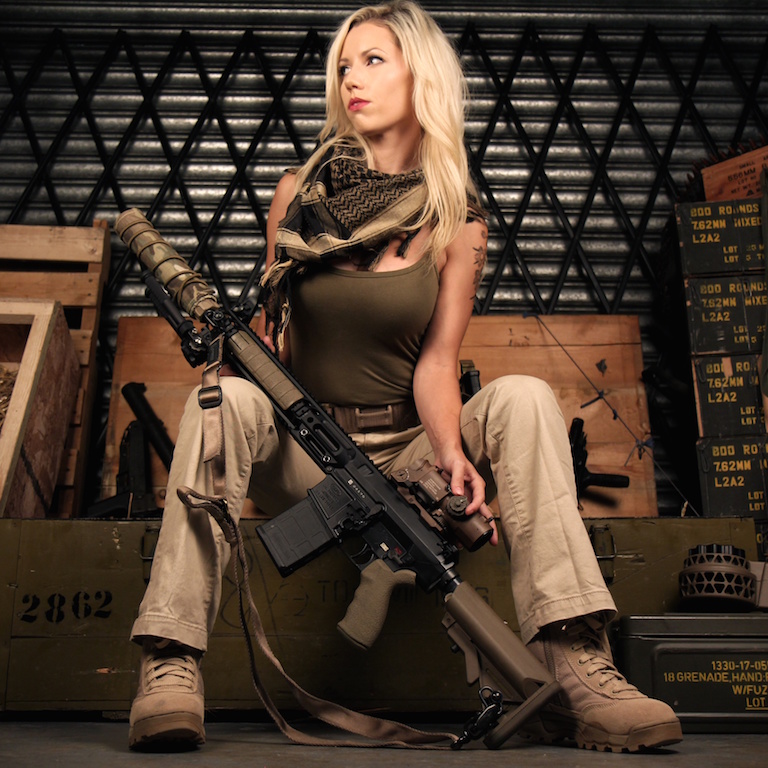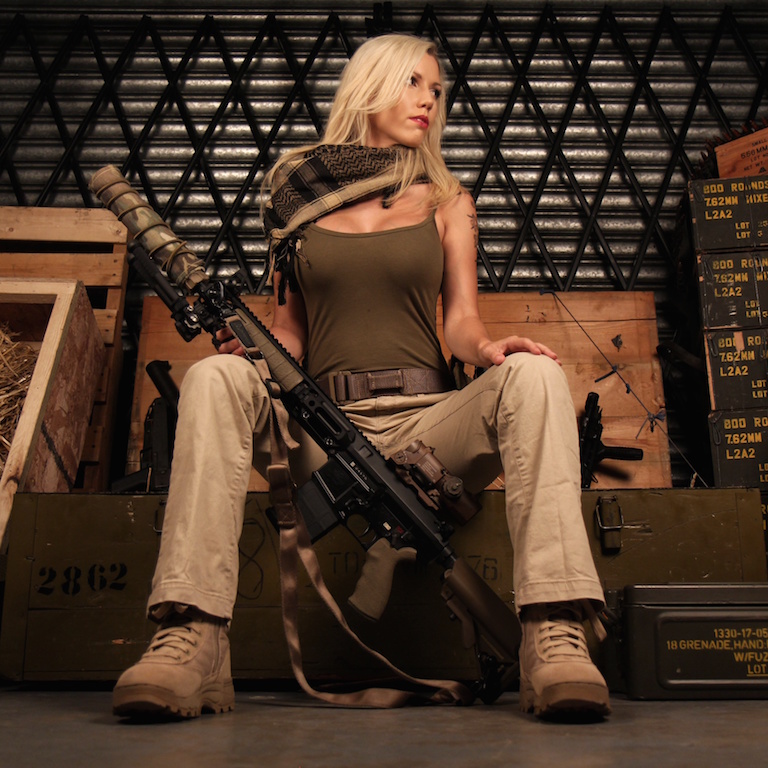 Lewis Machine and Tool MWS in 7.62mm with Elcan Specter DR 1-4x in the Special Forces Tan(color no longer avail) with Griffon Industries HMMS Suppressor cover over the Surefire 762 Socom can with B&T Atlas Bipod.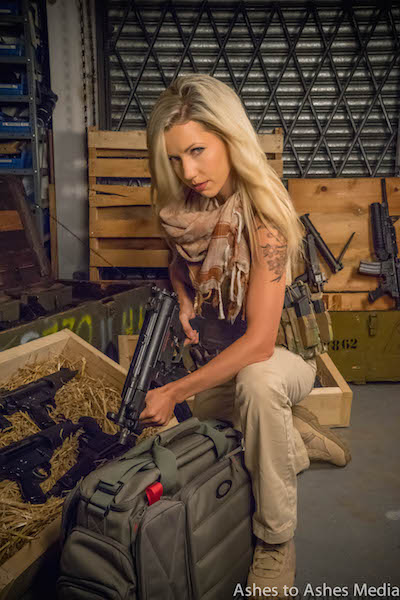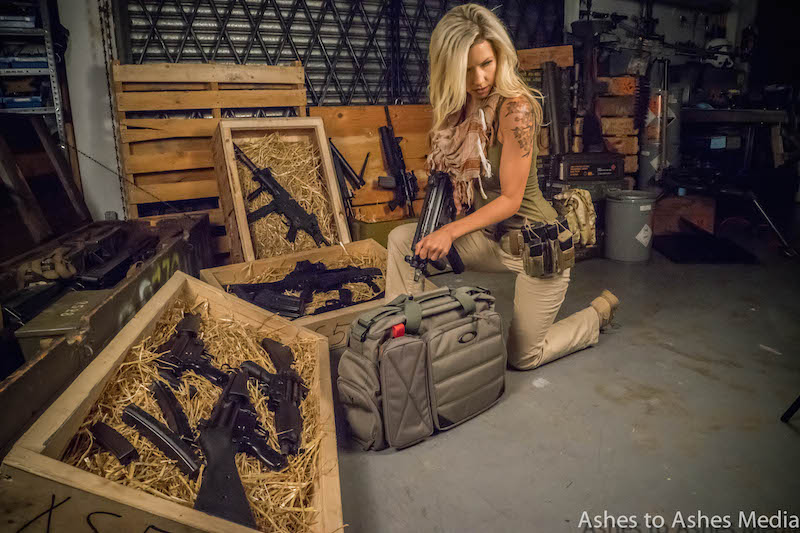 Getting ready for some action. Pulling out the HK MP5K-PDW out of the Oakley Range Bag.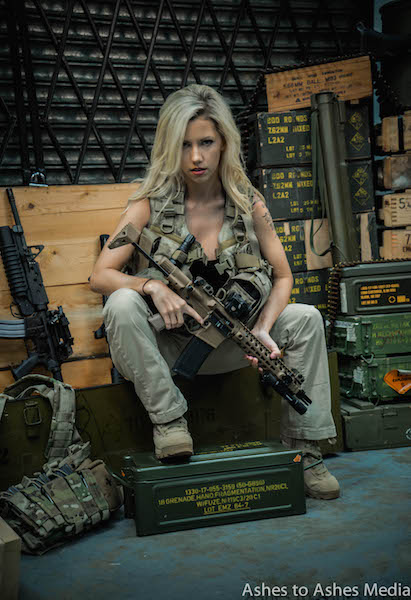 The is the TROY CQB M7A1 in 5.56mm with an Aimpoint MIcro T-1. The vest she is wearing is from Agilite Tactical. Has plenty of pockets for all your gear out in the field.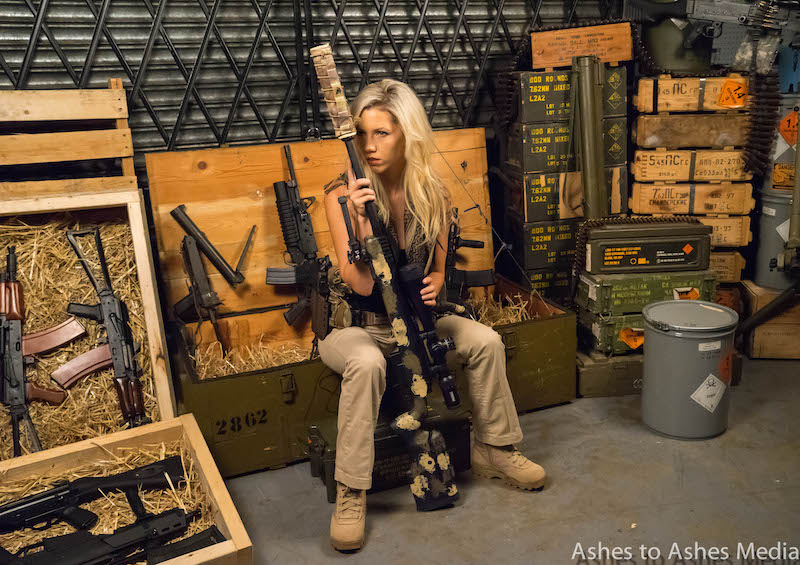 Accurate Ordnance M24-A0 in 7.62 with Steiner Ti 5-25x56 and Griffon Industries HMMS and Atlas Bipod.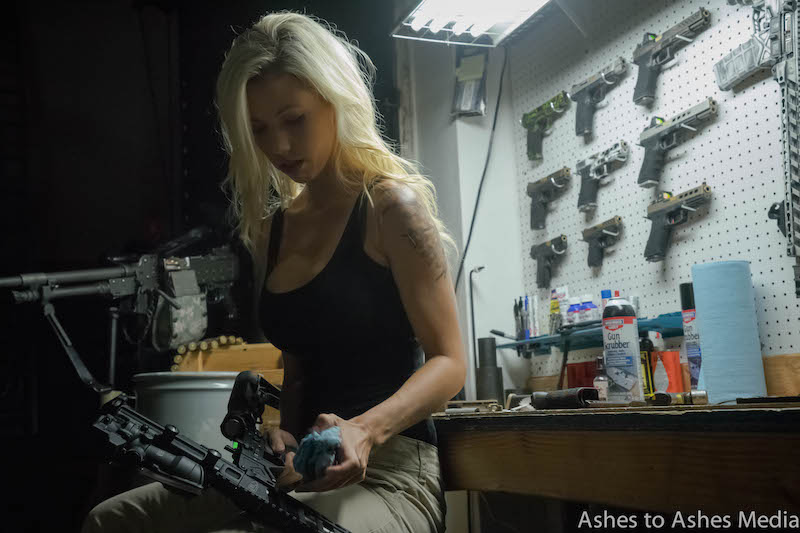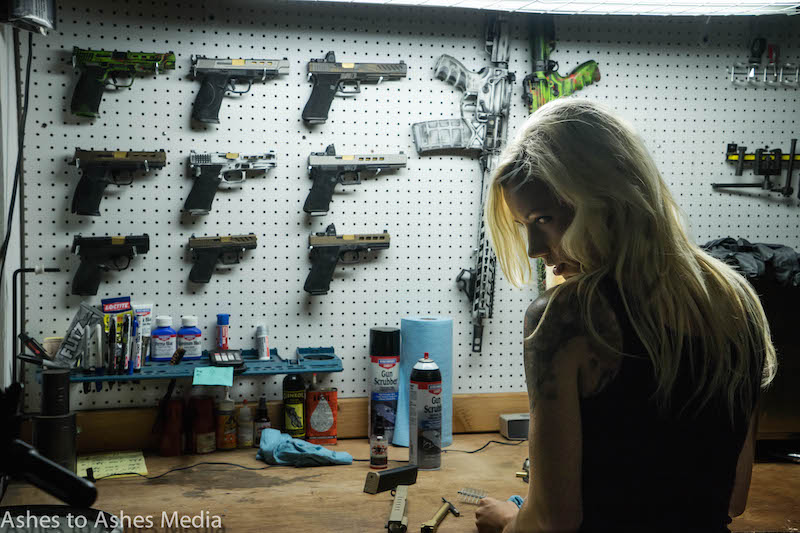 Here she is putting the final touches on some of our own OTB Custom Guns. Well, she really isn't, but we thought the guns would sell if you know that she was making them. J/K
Click here to see all of our custom guns for Sale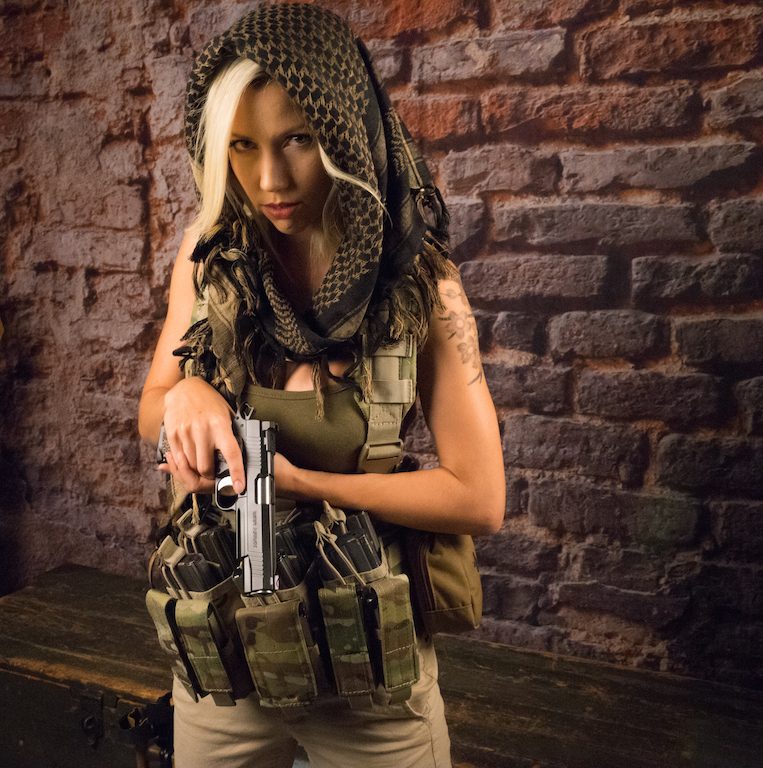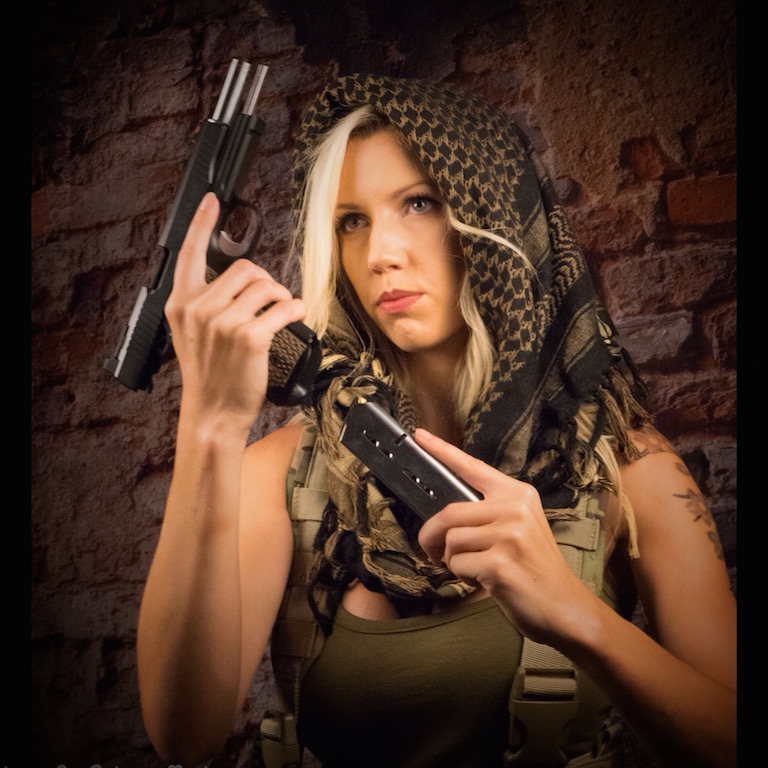 Breanne with a Nighthawk Custom Warhawk in 45 acp. Getting ready for some action!